Sprinkler System Information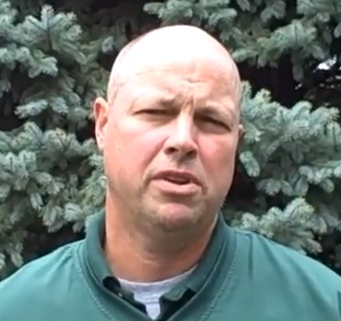 "It is not easy to choose the right lawn watering system. Here are some common questions I get from customers regarding sprinklers and irrigation systems. Use the information to help sort out your sprinkling system options. Like many things in life, going the cheapest route is not always the best option for your home investment. If you are planning a sprinkling system for construction of a new home, give me a call. Because we are dealing with a lawn before it is finished, we can offer special pricing."
Dale Hurt DHI Sprinklers
Your sprinkling contractor should provide a sprinkling system design to identify the number of watering zones, sprinkler heads and the controllers needed to cover every inch of your yard. Your sprinkling contractor should deliver what they promise, meet your scheduling, and warranty all parts and labor.
Many cities now require certifications for sprinkler system installations. This means using licensed plumbers and electricians for sprinkler installations.
There are reasons why one sprinkler head costs more than another sprinkler head. Buying the cheapest materials is not always the best investment for your new sprinkler system.
Sprinkler systems will need adjustments. You should get detailed instructions on how to operate the controller for your new lawn watering system. You will want to learn the best ways to protect the future of your sprinkler system investment.
Clean up is one of the biggest complaints about sprinkler contractors. Expect the sprinkler system installers to clean up their tools, stay organized and treat your yard as if it was their yard.
Communications tops the list of qualities people want in a sprinkling contractor. This starts with the layout of your system, through the sprinkler installation work and includes the follow up services for your new water irrigation system.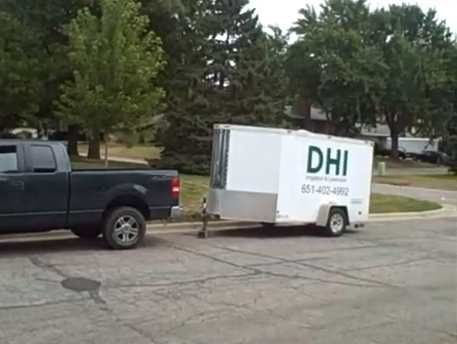 "I've been installing sprinkler and irrigation systems in the Twin Cities for ten years. I found Hunter sprinkling equipment to be the best systems on the market. I am licensed and bonded; our work is certified and guaranteed.
I am proud to say that in the last four years, DHI Sprinklers was awarded Angie's List Super Service Award for outstanding service. See customer comments about my work on the right side of this page.
If you want more information about a DHI Sprinkler system or need a service repair to your existing system, use the form below to call or email me. I will provide you with the information and a free assessment on your lawn watering needs." Please provide your Name, Email address and a brief message about your questions. Thank you.