Sprinkler Repair St. Paul, MN
Is your sprinkler system acting up? The experienced professionals at DHI Sprinklers can help! We provide sprinkler repair services for customers throughout the St. Paul, MN and Twin Cities suburbs.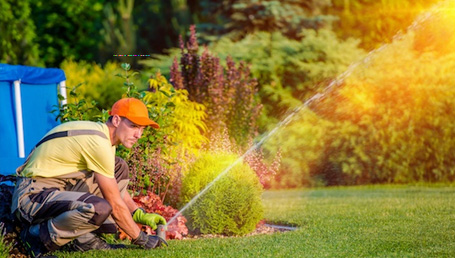 You may need sprinkler repairs if:
The valves are aren't functioning
The controllers aren't working
There are brown spots on your lawn
The sprinkler head needs cleaning or isn't aligned
Water pressure is off
The sprinkler sprays are off
Trees or other landscaping are in the way
Water is pooling
Our team is fully trained in the latest sprinkler repair techniques and understands the best way to properly irrigate your lawn. Efficient systems should reduce water waste, so you can feel confident that your lawn will look its best and you won't be wasting water.
We provide free estimates with the best watering design for your yard. Every detail of the sprinkler installation process is covered, permits, plumbing, electrical.
DHI Sprinklers will evaluate your system and get to the root of the problem quickly and efficiently. Based on the 5 Star Rating from our customers, you know your new sprinkling system will be on time and within budget.
Call us today at 651-402-4992 to schedule an appointment today!